Ultra HD wallpapers 8K
3D red abstraction picture

7680x4320

CLICK RIGHT MOUSE BUTTON TO PICTURE AND SET A DESKTOP OR DOWNLOAD IMAGE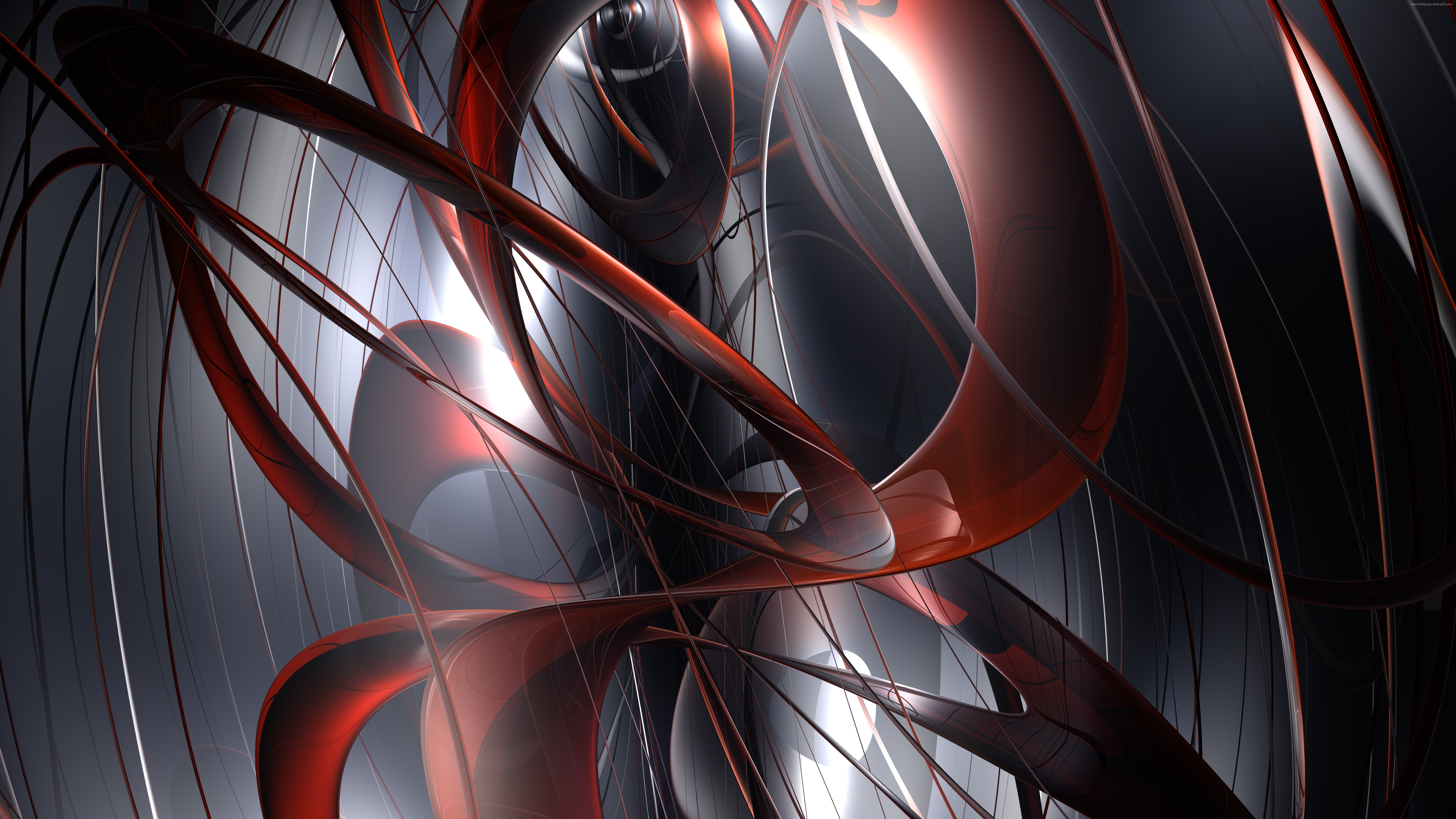 7680x4320
3D red abstraction picture
This is a dynamic, abstract wallpaper. It is best characterized by a modern metallic style and by a sense of motion hurling towards the observer. As if we were trapped in a strange explosion or technological process of some unknown kind. The color scheme resorts strictly to sharp combinations of grey and red, which are then paired with unevenly diffuse lighting. The combination provides for the futuristic and sci-fi feel of the wallpaper; giving it strange, dark undertones.
The vibrant character of the wallpaper is further expressed by large, irregular shifts of contrast and by a play of shadows and reflections – the wallpaper itself is a rather plastic play with perspective. Its abstract motion is seen in thin lines far away as well as in thick strokes very close to the observer. The point of view is tilted upwards as the mass of moving shapes spirals down right against it, giving an urgent sense of seeing the last few remaining seconds.
You want to have the same theme on the wall?
Well wrapped canvas. It is thick and sturdy. The gloss finish is just right leaving a light shine on the canvas.


3D Abstract red Gallery Wrap Canvas
Look at Red abstraction Canvas Prints online
From71$
Zazzle's gloss canvas is made from an additive-free cotton-poly blend and features a special ink-receptive coating that protects the printed surface from cracking when stretched. Made with a tight weave ideal for any photography or fine art, our instant-dry gloss canvas produces prints that are fade-resistant for 75 years or more.

or exclusive stamp /US/