Ultra HD wallpapers 8K
3D Alien planet

7680x4320

CLICK RIGHT MOUSE BUTTON TO PICTURE AND SET A DESKTOP OR DOWNLOAD IMAGE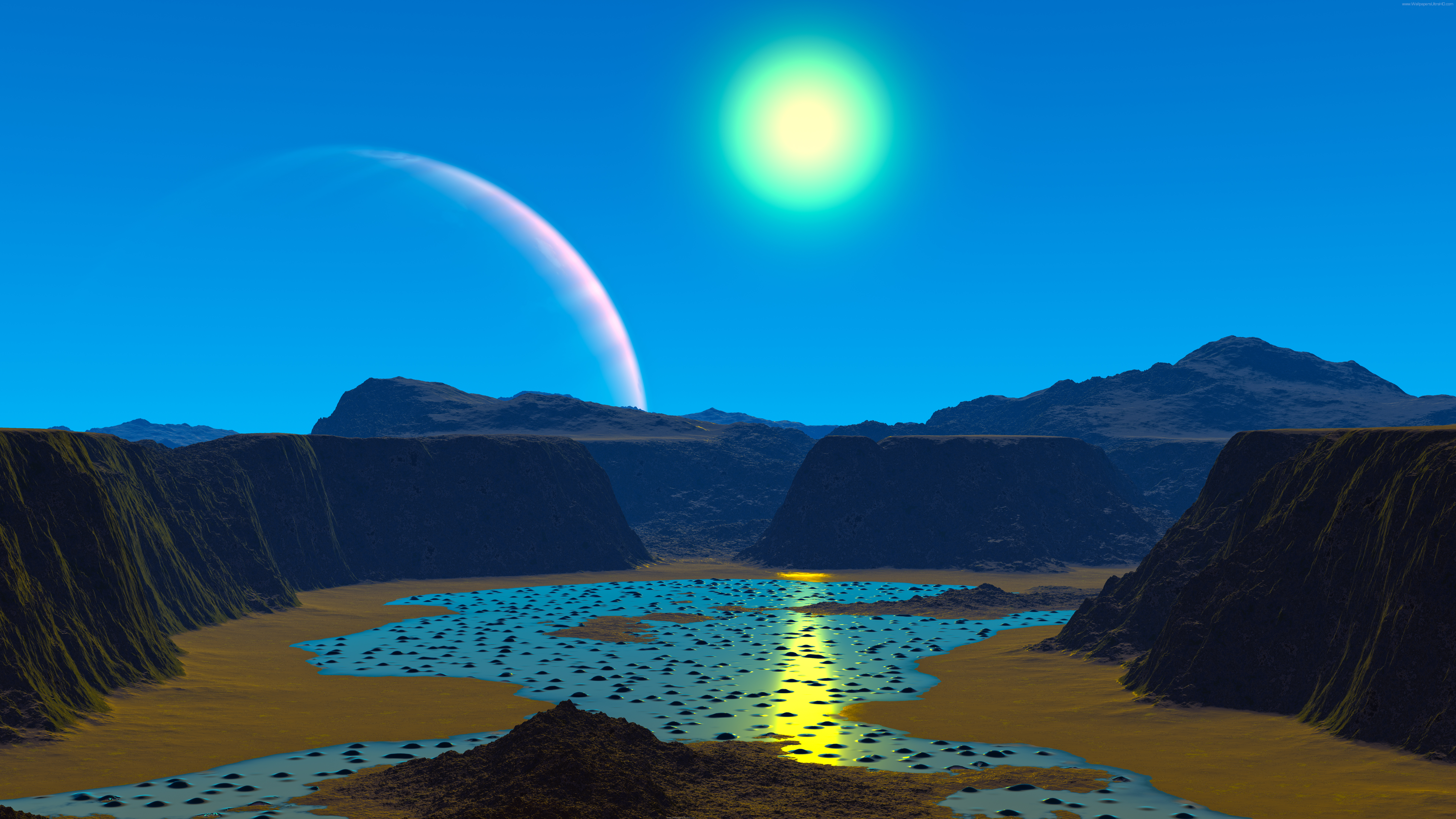 7680x4320
Alien Planet
We have landed and the first view of the alien planet opens before us. There are the planet's nearby moon and its green sun, both well visible on the horizon. The moon looks like more of a planet, really. Remainders of a strange liquid lie in the nearby canyon. Perhaps it used to be a river? Perhaps it is water? We cannot tell at this point.
Continuing the report, the sky scatters all but blue frequencies so it's likely to be made of oxygen. Still we are afraid to remove our air masks and protective gear as we cannot risk exposure to toxic fumes or gases we know nothing about. The rock formations seem rather Earth-like, just as does the shape of the canyon.
Perhaps Kepler-186f really is another Earth. Perhaps the NASA findings will in the end be proven true. Perhaps there will be water… just like on Mars.
Nonetheless, time will have to tell. Until we perform all the necessary tests on Keppler-186f, it will remain just another alien planet.

You want to have the same theme on the wall?
Well wrapped canvas. It is thick and sturdy. The gloss finish is just right leaving a light shine on the canvas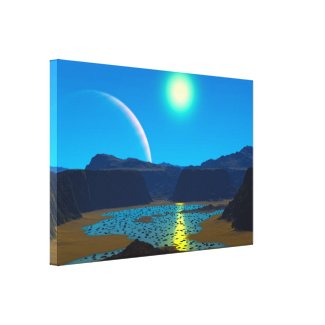 Alien planet
canvas print