UHD wallpapers 8K
Abstract Blue ghost

7680x4320

CLICK RIGHT MOUSE BUTTON TO PICTURE AND SET A DESKTOP OR DOWNLOAD IMAGE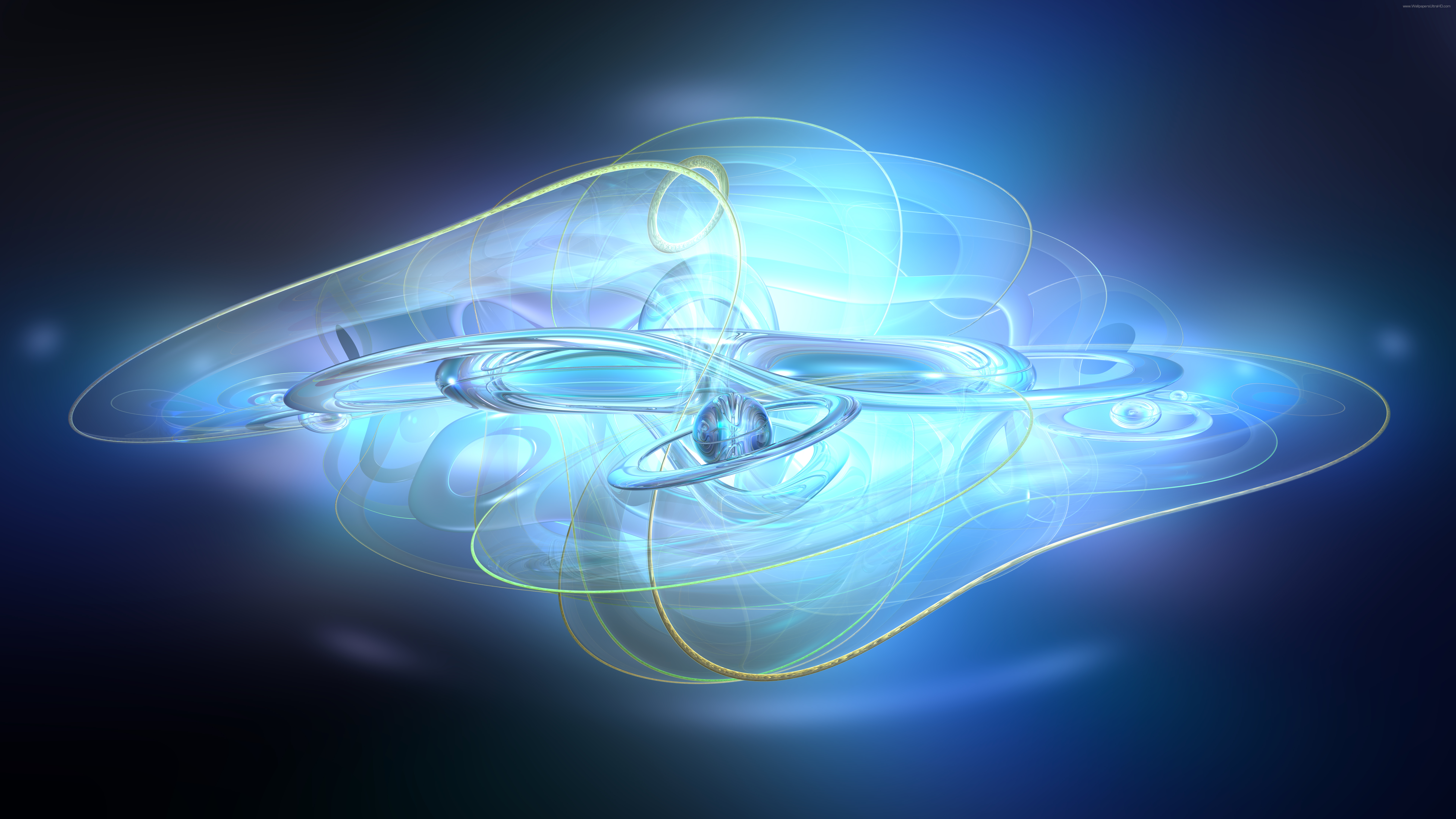 7680x4320
Abstract Blue ghost
What we see in the wallpaper is the reimagining of the human spirit as a being of pure energy. It comprises an elegant structure that endlessly spirals into itself, harboring in it a fragile sphere. The golden lines represent modes of human action – they are apparently prominent, however the light coming from within the structure makes them pale in comparison. The interior structure of horizontal blue spirals represent the human mind, the stronger counterpart to human action. The mind holds in its caress the rare, fragile sphere – the heart.
What comes out of the deepest corner of the spirit is the bright blue light – pure energy. It is seemingly source-less, as it doesn't come from any one point, but from the harmony of action, harmony of mind, and harmony of heart.
The human spirit manifests itself throughout the entire shape. When all doors open, a new path comes by itself… and that is the path of pure energy.

KW pictures:
Three-dimensional Shape, Abstract, Backgrounds, Technology, Blue, Single Line, Vector, Single Object, Cool, Textured Effect, Futuristic, Digitally Generated Image, Dark, Sparse, Design Element, Contemporary, Funky, Watercolor Painting, Part Of, Painted Image, Star, Lens Flare, Mesh, Cyberspace, Circle Shape, Internet, sphere, Geometric Shape, Glowing, Wire Mesh, Wallpaper Pattern, Illustration and Painting, Illustrations And Vector Art