Ultra HD wallpapers 8K
3D blue rings UHD

7680x4320

CLICK RIGHT MOUSE BUTTON TO PICTURE AND SET A DESKTOP OR DOWNLOAD IMAGE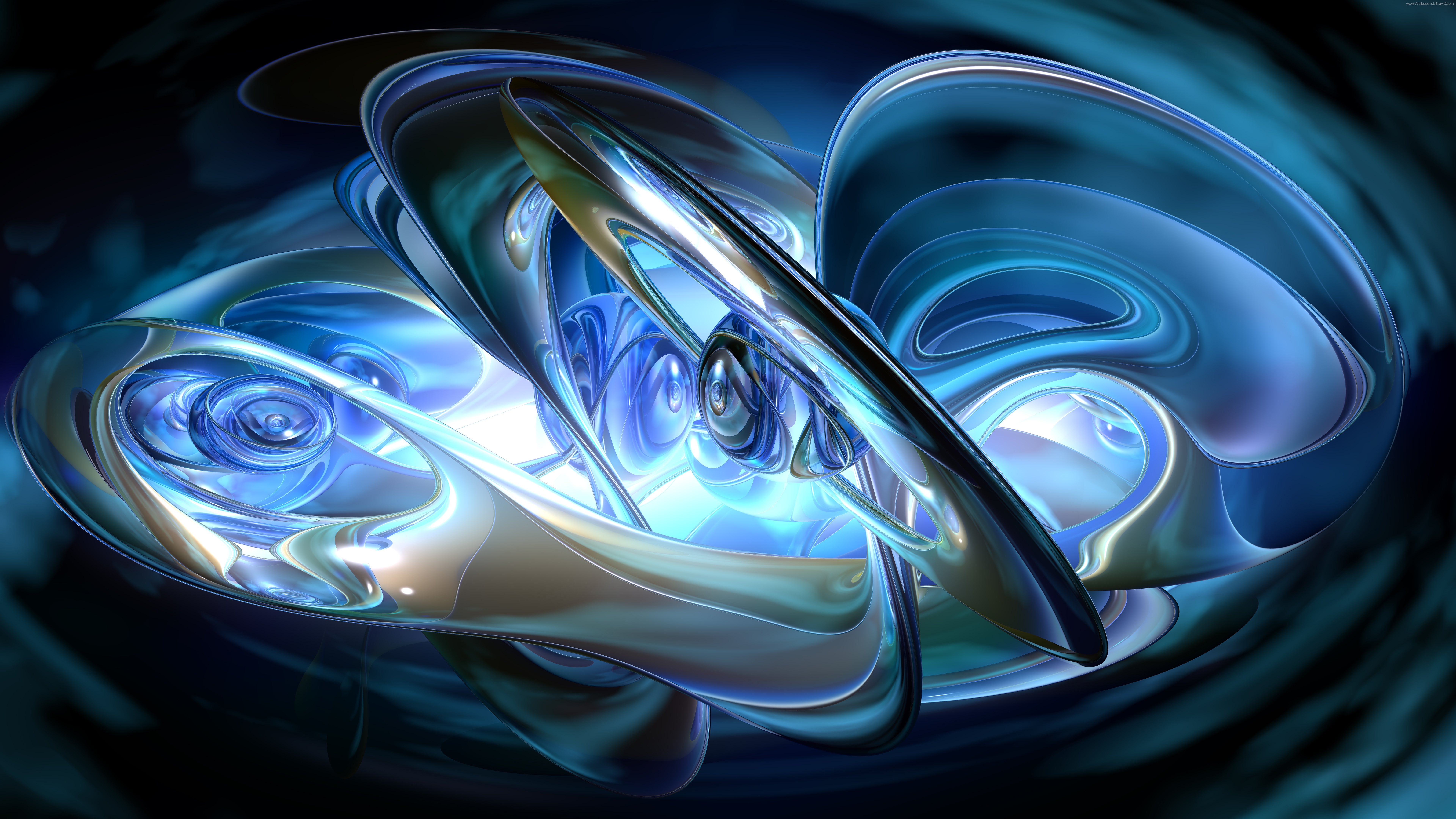 7680x4320
Blue rings
This wallpaper is a pure aesthetic abstraction. It brings a balance of color, a balance of structure, of perspective. It is a picture that is to be delved into and not just looked at once. We may look for shapes and familiar things just as when looking at the clouds and daydreaming.
This abstraction goes down a similar route, however it sets a more dominant, and powerful tone. It's dark, black-blue colors give a feeling of modernity and of smooth metallic surfaces. This is the visual style of the future. Straight lines are basically absent; all we see is a representation of motion and change. We basically see the structure shifting, like a futuristic wave.
There is an interesting aspect to the creativity behind this wallpaper. It was fashioned by modifying pictures of mundane objects. Adding to the looking at clouds metaphor, one might be tempted into playing a little game of hide-and-seek with the mundane items… and into guessing what they were prior to their inclusion.