Ultra HD wallpapers 8K UHD
3D green alien orbit

7680x4320

CLICK RIGHT MOUSE BUTTON TO PICTURE AND SET A DESKTOP OR DOWNLOAD IMAGE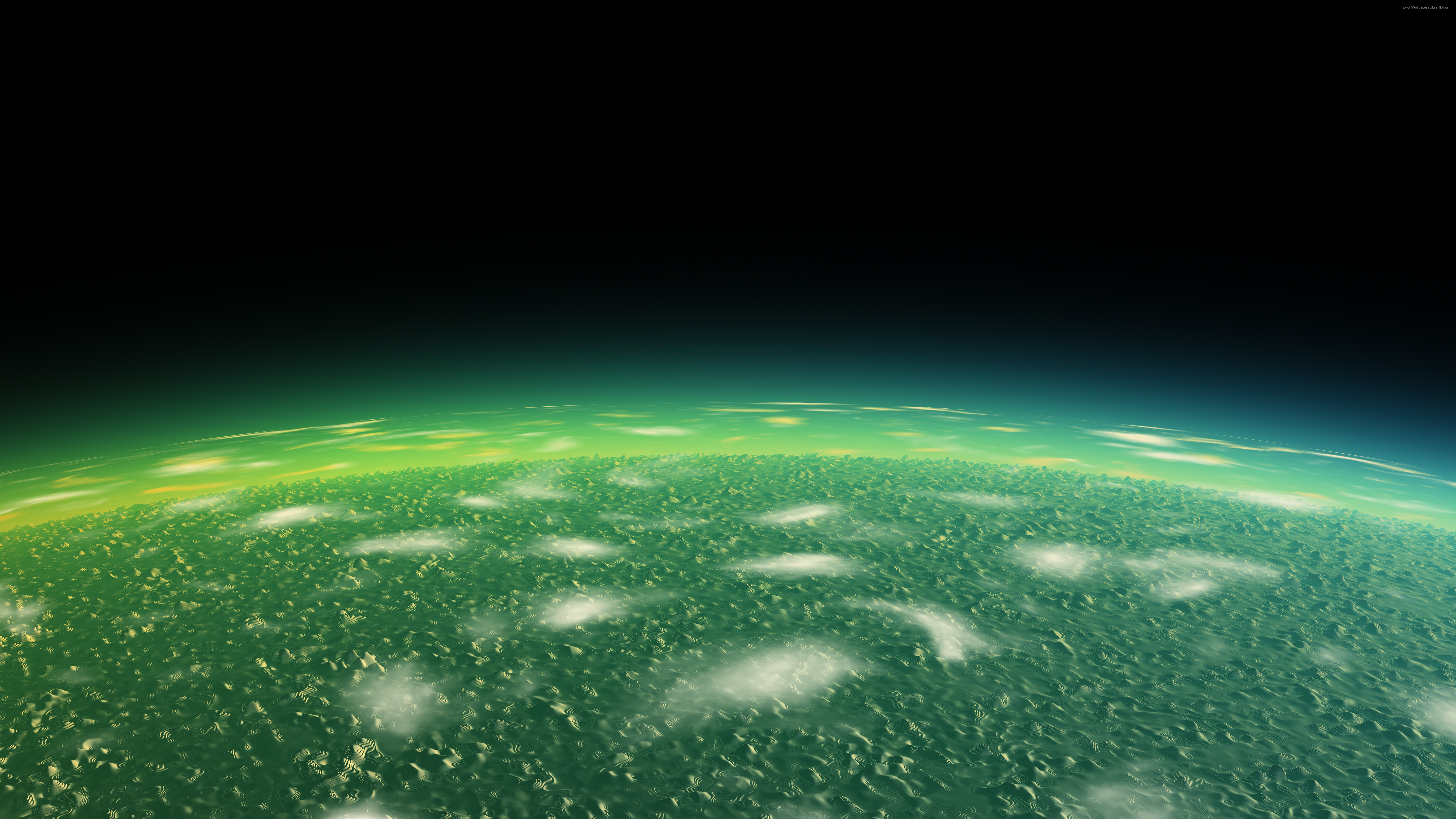 7680x4320
Green Alien orbit
Alien orbit is a straightforward cosmic wallpaper depicting a flight over an alien planet. We are truly exploring space – it just might be the first mission beyond Mars to find a potentially inhabitable planet.
A gaze through the thin clouds reveals a solid layer of what appears to be glossy alien vegetation. Since no bodies of water are in sight, the clouds must be condensations of some of the vegetation's products. On the other hand, there may be flowing water not yet seen from our vessel. It is to our own discretion, whether we delve in to explore this new horizon, or whether we continue back into the black nothingness.
An alien aurora can be seen in the distance. Is it a strange magnetic phenomenon or are we nearing a magnetic pole? Perhaps travelling nearer to the planet's equator will solve some of its mystery and give a definitive answer – to paraphrase a great artist – if there is life (water) on Mars? Alternatively, shall we be even more brave and land to see the extraterrestrial life forms for ourselves?
You want to have the same theme on the wall?
Well wrapped canvas. It is thick and sturdy. The gloss finish is just right leaving a light shine on the canvas.