Panorama planet X
7680x4320

CLICK RIGHT MOUSE BUTTON TO PICTURE AND SET A DESKTOP OR DOWNLOAD IMAGE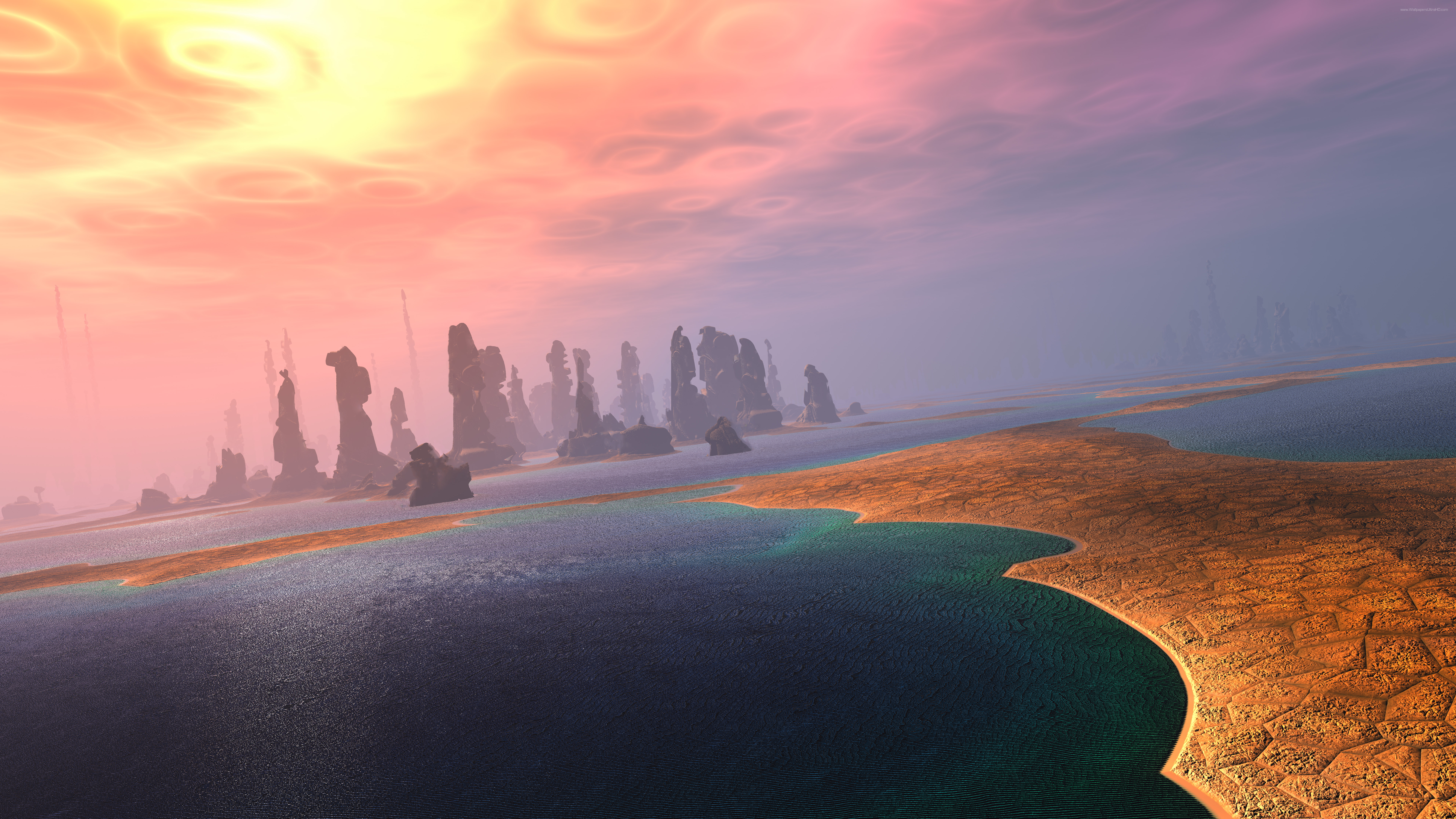 7680x4320
Panorama planet X sci-fi wallpapers
Whether it's a city in front of us or just a rock formation remains a mystery. For each mile we come closer, our destination moves a feet away from our ship. Despite the fact that we are closing in at a greater velocity, we do not seem to be able to get inside. Perhaps it is a defensive mechanism?
I'd like to note at this point the sky is covered by a material similar to glass. It is shining above our destination and is transparent everywhere else. I feel that it is interconnected with our inability to reach our goal, however it is nothing more than a gut feeling.
This is the last Martian artifact we have not yet been able to visit. It may be a last bastion of life on Mars that we've been so desperately attempting to locate. We saw movement among the rocks on numerous occasions.
Our journey grows longer every day. Even though it sounds absurd, the crew, me included, is loosing hope we'll ever get there. I have a bad feeling about this operation… and I pray that once we have to turn back, time is not burdened but equally hastened.
KW pictures:
panorama,sci-fi,lake,planet,sunset,green,water,sand,tower
free for download and use as desktop wallpapers NOT for share or another websites