Diamond land UFO
7680x4320

CLICK RIGHT MOUSE BUTTON TO PICTURE AND SET A DESKTOP OR DOWNLOAD IMAGE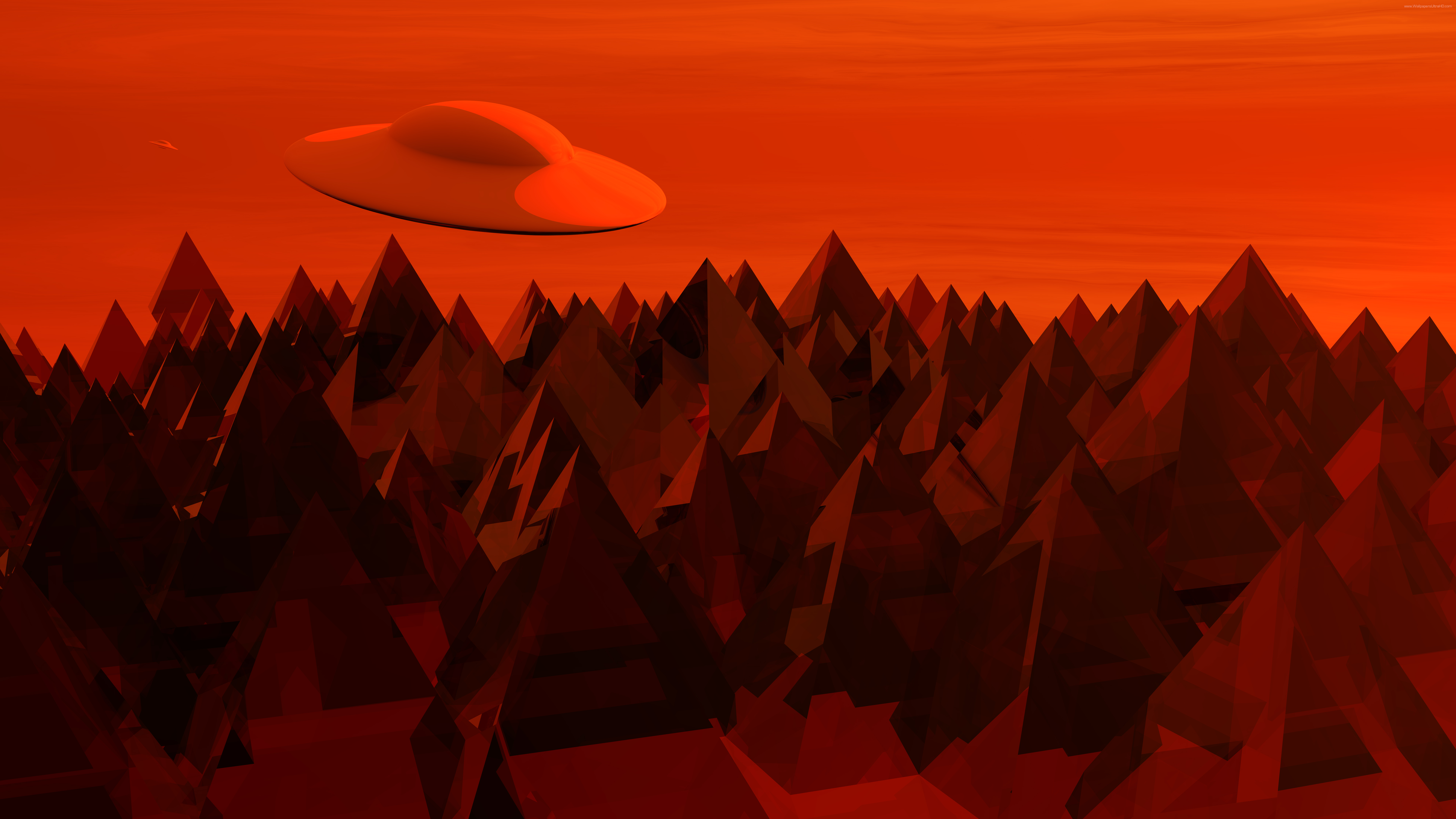 7680x4320
Red diamond land and UFO
We're looking at a razor-sharp, red, technological wallpaper featuring a sleek comic-stylized UFO. Stylization really is a word of the day since both the UFO and the background have their own old-school kind of presentation. Remember playing old PC games when treetops looked like little pyramids? This is like it. Or when you flew close to a far-away mountain range and saw just the glossy, smooth surface with little to no detail? This is like it as well! It's the ambiguity that gives the wallpaper its added value.
The UFO looks like a comic-book cut-out, almost out of place in the old game-stylization of the rest of the picture (and it couldn't be more classic, right out of an old action flick). Again we arrive to the topic of ambiguity.
As a contrast to the ambiguity, the wallpaper is given a monochrome red treatment… and it fits to a t… by its contrasting function and by further providing a futuristic, Martian look.
free for download and use as desktop wallpapers
NOT for
share
or
another
websites